Sale!
Floating Water Pad Mat,Compounded Roll-Up Floating Island
$54.99 – $99.99
Description
? Have Fun on the Water — Our floating water cushion can support the weight of 3-6 adults, suitable for adults or children. It is perfect for entertaining and relaxing in water parks, swimming pools, lakes, beaches and the sea.You can use it for water games, vacations and sunbathing.
? Rolling Pillow Designed for Relaxation — Rolled up rolling sleeper design allow you to reasonably support your head area and relax your body. You can lie comfortably on top to enjoy life, feel the sun bathing and release stress.It will bring hours of fun with your family or closest friends.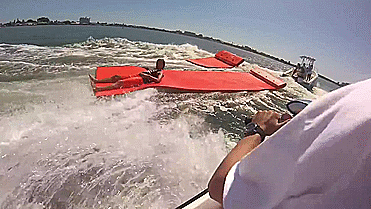 ? Tear-resistant and Durable XPE Foam — Made of three layers of high-quality XPE foam, our floating mat has high tear resistance and puncture resistance, no water absorption and no deformation. Safe and bouncy material is non-toxic and odorless.
? Easy to Anchor & Clean — You can use the 5â€?bungee tether to secure the floating pad to a dock or other fixed object to prevent it from drifting. The smooth surface brings more cooling and makes you more comfortable. And it is easy to clean with soap and water to maintain vivid colors and high visibility.
? Roll up for Easy Storage — At just 5.5 lbs in weight, this floating water pad is lightweight and easy to use. Two storage straps are included to help secure the floating pad after rolling up for easy carrying and storage. When you are not using it, you can store it in a smaller area and save your space
Product description
Description
Do you want to enjoy the fun on the water? Our floating water pad can bring you cool and laughter on a hot summer day. You can take it to water parks, swimming pools, lakes, beaches and the sea for water games, sunbathing and relaxation. Made of three layers of tear-resistant XPE foam, it has strong bearing capacity and good durability, no water absorption and no deformation. You can easily anchor this floating pad in your lake or to a dock using the included 5�bungee tether to prevent yourself and the pad from drifting away. The rolled up rolling sleeper design can provide excellent buoyancy and head support. And it is lightweight and easy to store and carry when rolled up, saving your space.
Features
Made of tear-resistant XPE foam, not easy to decompose, odorless, bouncy, safe and durable
The three-layer XPE foam is compounded, with strong buoyancy, no water absorption and no deformation
Rolling pillow design can support your head area and relax your body
Use the included 5′ bungee tether to prevent yourself and the pad from drifting away
Smooth surface, comfortable and cool, easy to clean, can be used on both sides
Roll up for easy carrying and storage, saving your space
Bright colors with high visibility and safety
Additional information
| | |
| --- | --- |
| Size | 1-3 people, 3-6 people |