Sale!
Intelligent Neck Massager
$149.99
Description
WHAT YOU NEED FOR PAIN RELIEF 
Do you suffer pain or discomfort in your neck and upper back? Do you often feel like you need a massage to relieve and decompress that area? Is it difficult for you to afford the time and money to visit a massage therapist?
Almost everyone at some point has suffered pain in their neck and back. This is a very common problem among both the young and adult populations and it's only getting worse.
All of the symptoms that come with tension in your neck affect your day. Fatigue, headaches, body aches, bad mood and low performance can all be attribute strain in your neck and upper back. For these reasons, we must take extra care of these areas.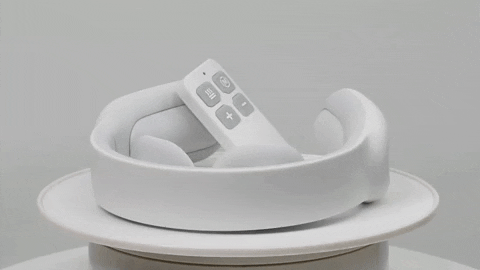 The 
Intelligent Neck Massager
 uses low-frequency TENS pulse principle to simulate a real massage down your neck. It can effectively 
relieve muscle stress
 and 
soothe the pain.
Feels like a real human massage to help reduce cervical problems.
Say "goodbye" to bulky neck massagers, this only weighs less than 160g and has a larger battery.
With our cutting edge technology, the neck massager will target the stressed muscle tissues and nervous system. Such magnetic therapy will improve your overall health by stimulating the nerves. Our revolutionary product was carefully designed to be easy-to-use from a practitioner's perspective. Alleviate your pain and be comfortable anywhere!
Comfortable as a hot towel
Constant Temperature
Ergonomic 360 Shape Design to fit all neck sizes
Lightweight and portable
A must-have to balance your nervous system